19:00 Friday, 17 November 2023
Join members of any and all unions in a night of food, drinks and games! 🍻 🥤 Free drinks for those who arrive at 19:00 sharp!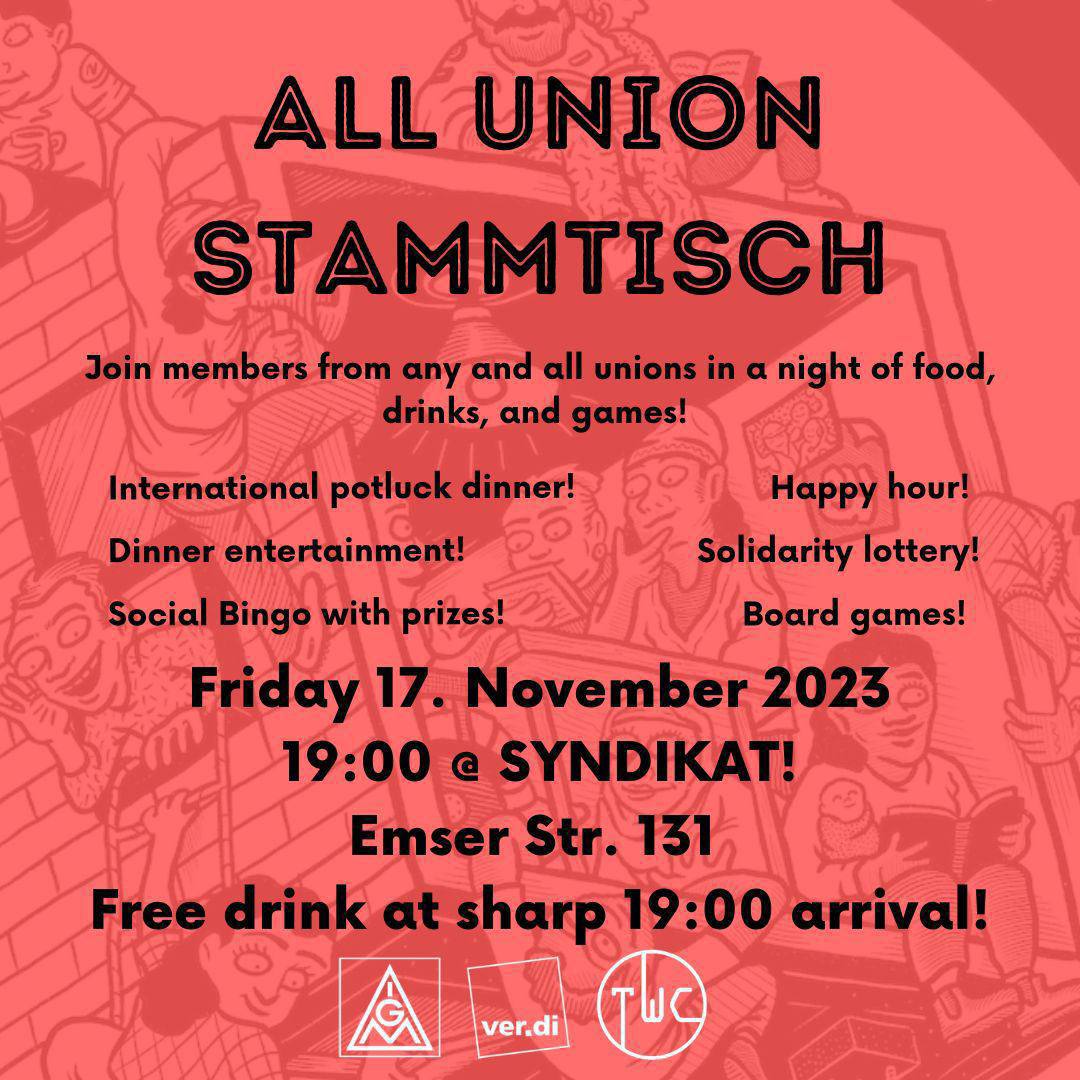 Accessibility
Entrance has 3 steps. The bathroom is not wheelchair accessible. There is a smoking and non-smoking section of the bar.
https://wheelmap.org/nodes/297924895
Code of Conduct
All meetings and communications are covered under the
Berlin Code of Conduct
. The privacy and safety of our members is important to us. Sharing the identity of members and or taking/sharing photos are strictly forbidden unless express consent is given.
Get involved! @TechWorkersBER