19:00 Thursday, 23 March 2023
Yonatan of TWC & Oriol of RidersXDerechos Barcelona will speaking at the training workshop for migrant workers, at Rote Lilly in Neukölln (Emserstrasse 114, 12051), organized by the Lohana Berkins Bildungszentrum. Feel free to swing by, to exchange on our experiences on workers' struggle and organisation.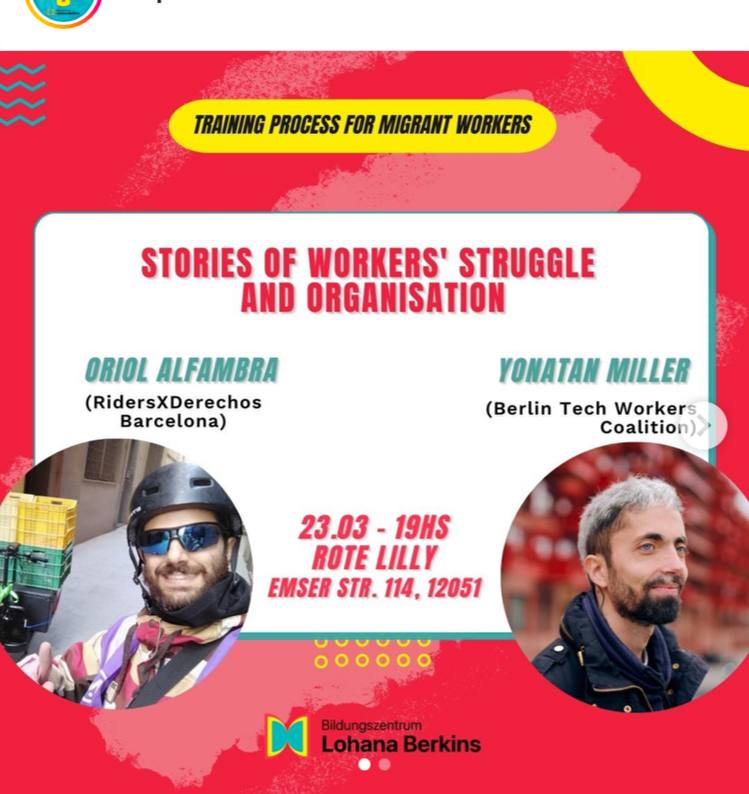 Code of Conduct
All meetings and communications are covered under the
Berlin Code of Conduct
. The privacy and safety of our members is important to us. Sharing the identity of members and or taking/sharing photos are strictly forbidden unless express consent is given.
Get involved! @TechWorkersBER